careers
Careers run by the people
Our assets are our people, capital & reputation.
our story
watch video
Our people are our greatest asset – we say it often and with good reason.
It is only with the determination and dedication of our people that we can serve our customers and contribute to the broader public.
Uncompromising determination
Career with Neuclo
Whether it's at our corporate offices, manufacturing facilities or dealerships, every Neuclo's employee has one thing in common: passion for what they do. Enjoy the freedom of creativity and experimentation. Learn, create and grow, both professionally and personally. Surround yourself with people who share and support your passion and give excellent high fives.

We have an uncompromising determination to achieve excellence in everything we undertake. While recognising that the old way may still be the best way, we constantly strive to find a better solution to a customer's problems. We pride ourselves on having pioneered many of the practices and techniques that have become standard in the industry. 
Impressive
Our business principles
Integrity and honesty are the heart of our business. We expect our people to maintain high ethical standards in everything they do, both in their work for the firm and in their personal lives. Our experience shows that if we serve our customers well, our own success will follow. 
Work with the very best people and be a part of innovation that makes a real difference.
Our business principles, the foundation of our culture of customers service, teamwork, excellence, personal initiative and accountability are fundamental to our long-term sustainability and success.
We promote diversity & inclusion
Diversity is at the very core of our ability to serve our clients well and to maximize return for our shareholders. Diversity supports and strengthens the company's culture, and it reinforces our reputation as the employer of choice in our industry and beyond. Neuclo offers development programs designed to build an inclusive environment, strengthen the retention and engagement of diverse professionals, and educate our people about diversity at key points in their career lifecycle.

We want to be big enough to undertake the largest project that any of our clients could contemplate, yet small enough to maintain the loyalty, the intimacy and the esprit de corps that we all treasure and that contribute greatly to our success.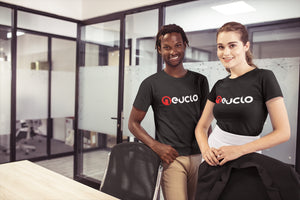 Working at neuclo
Learn, create and grow
Become a global leader in your field and take your career to new heights.
send your cv
learn more