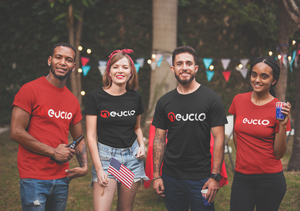 Service & Repair
Whether your product is still under warranty or not, we can help.
warranty
shopping faqs
Quick repairs with guaranteed quality
Our product technicians repair products to the highest standards, they use original Neuclo parts and guarantee the work they carry out. Whether your product is still under warranty or not, we can help.
Find out if you need a repair
Many repair issues you may experience are software related and can be solved in a few simple steps.
Send in your Neuclo device
Describe the problem and send in your Neuclo™ device free of charge.
We'll take care of it
The Neuclo™ device repair process is easy and convenient. Our expert technicians offer the best help available.
uk address
Service & repair address
Neuclo Technology Ltd: 28 Regent Street Leicester LE1 6YH, United Kingdom | Email: info@neuclo.com | Tel: 0333 012 4523
Manage your order
Track the progress of an order and view your order information.
track order
Servicing and repairs
Tell us the problem your device is having & send it off to repair.
send it off
Warranty
Register your product and find out what's covered and repair options.
learn more
After we receive your device we will send it back to you within 5 to 10 working days. In case you don´t want to pay for the repair we will send your device back to you for a cost. The cost includes examination fee, shipping and administration fee.
If your problem is covered by warranty, your repair is free of charge. If the problem is not covered by warranty or if your device is out of warranty, you will get a quote for the cost of repair.
To guarantee the highest levels of quality and performance, we only use genuine replacement parts and original production equipment in dismantling and reassembly of your Neuclo™ device.